Katy Perry has always been on the cusp of bonkers. We never really know what to think of her, but for the most part, she's been happy staying in the realms of the electro-pop-happy-fun-time mainstream. But this past weekend Katy took it upon herself to stream 96 hours of her life, Big Brother style, onto Youtube. Presumably, it was a big stunt to push the sales of her new album "Witness" (in fact, that was entirely what it was for… it was called "Witness World Wide), but regardless, this marathon effort was always going to produce a lot of gif-able content. Props to KP for the marketing genius, but it was a bit like a car-crash… we couldn't look away. 6 separate cameras were primed on Katy for the whole 96 hours, and obviously, a fair chunk of the footage is just Perry asleep with her dog.
But she packed in the days with celebrities and activities, including:
1: Therapy sessions with TV psychologist DrSiri Sat Nam Singh where Katy broke down crying numerous times
2: Yoga with her dog. Also yoga with the Modern Family guy everyone knows
3: A "bonding" session with Ru Paul
4: Being "surprised" by Pentatonix, a women's choir, Left Shark and Anna Kendrick
Coincidentally, the day that Perry released her Witness album was also the day that Taylor Swift decided to put ALL of her music back on Spotify. Hmmmmm. Well played?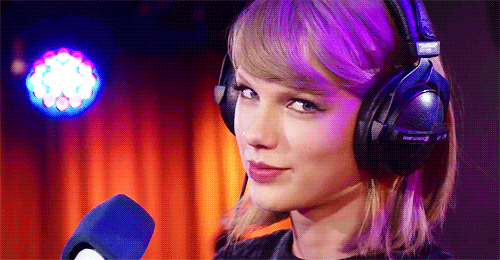 Tell Us What You Think