Being a stan of Twenty-One Pilots is not a hard thing. In fact, it comes naturally to all of us. Especially when the boys are pretty much freaking hysterical all the time. And hey, nothing wrong with a boy who keeps us laughing? Here's a list of the dumbest, most hilarious times our boys have managed to have had captured on film. You're damn welcome.
#10: When Tyler was attacked by a bird and bravely fought it off like the conquistador he is:
#9: When the boys absolutely failed at Speech Jammer.
#8: When they both just got real nice and cosy every freaking time.
#7: When Josh showed his creative side: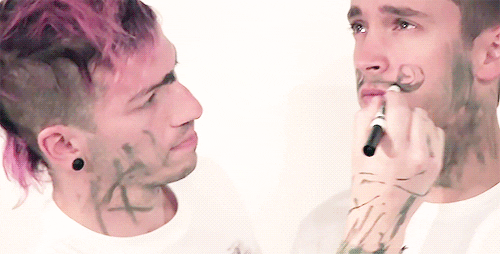 #6: When the boys German-ed it up. Shakespeare-style
#5: When Josh schooled a Pomeranian on a green-screen with wise advice from his Grandpa
#4: This incredible magnum opus about Mexico City.
#3: When Josh's dressing room got Nana'd by Tyler. Poor guy
#2: Just, their whole debate. You know the one.
#1: And finally, their No-Panted, Grammy's speech to end all speeches. Dear lord do not put those pants back on.
Keep us laughing boys… we need it to face this cold, cold world.
Tell Us What You Think